Admission Info:
Free & Open to the Public
Contact:
619-435-7242
Dates & Times:
May 31, 2018, 5:30 p.m. to 7:30 p.m.
Add to Google calendar
Preservation Month Heritage Symposium
Presented by Coronado Mainstreet and Coronado Historical Association
May 31, 2018, 5:30 p.m. to 7:30 p.m.
1100 Orange Ave
Coronado, CA
92118
(map)
May is Historic Preservation Month. Join us in commemoration of this year's Preservation Month Heritage Symposium theme This Place Matters, with Preservation Architect Ione Stiegler and the City of Coronado Associate Planner Tricia Olsen. Light refreshments will be served.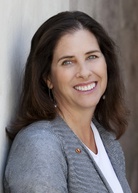 Ione R. Stiegler, FAIA is the Principal Architect for IS Architecture, currently celebrating its 28th year. Her studio specializes in applying the Secretary of the Interior's Standards for the Treatment of Historic Properties and have completed projects implementing all four approved treatments; Restoration, Preservation, Rehabilitation, and Reconstruction. Together Ione R. Stiegler, FAIA, and her studio have rehabilitated or restored more than 100 institutional historic structures, 18 adobe buildings, and more than 100 historic homes. Founded in 1989, IS Architecture has won 82 professional awards, including several California Governor's Awards, and a 2014 "Best in American Living" Home of the Year and "One-of-a-Kind Custom Design" award, both from the National Association of Homebuilders. Ione R. Stiegler, FAIA is a leading expert in the nation in historic adobe and earthen structures.