Purchase tickets
Admission Info:
CHA Member $15; Non-Member $18
Contact:
cstokes@coronadohistory.org or the Museum at (619) 435-7242
coronadohistory.org
Dates & Times:
Oct. 11, 2019, 5:30 p.m. to 7 p.m.
Add to Google calendar
CHA Wine & Lecture: "Unavoidable Hope"
Presented by Coronado Historical Association
Oct. 11, 2019, 5:30 p.m. to 7 p.m.
Coronado Historical Association 
1100 Orange Avenue, Coronado, CA 92118
(map)
Join us as we invite Author, Professor Roger Sabbadini to discuss his book "Unavoidable Hope: A Jewish Soldier's Fight to Save His Family from Fascism". The book is a compelling true story of Italian Jewish refugee, Alessandro (Alex) Sabbadini, who escaped Fascist Italy to America on the eve of WWII only to join the fight in Italy with the U.S. 5th Army. He joined the fight for personal reasons – to liberate Italy and his Jewish family who were being pursued by the Fascists and the Nazis. Alex was one of the first "Ritchie Boys" to have received military intelligence training at the Military Intelligence School at Camp Ritchie, Maryland and was one of a very few Italian-born Jews to fight with the Allies in North Africa, Sicily, and Italy. Alex Sabbadini's personal photographs and other documents have historical value and contribute greatly to the unique character of the story. This untold story appeals to those with interests in Jewish history, military history (with an emphasis on WWII and the Mediterranean Campaign) and Italian Jewish history. The personal nature of Alex Sabbadini's story is quite poignant and has relevance to some of today's immigration and other issues.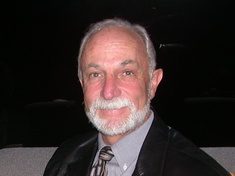 Author's biography: Roger Sabbadini is an Emeritus Professor at San Diego State University. Currently, Roger Sabbadini lives in Bend, Oregon. The book is available on Amazon.
Members: $15
Non Members: $18
Light appetizers & drinks included in price.